HOW TO MIX PATTERNS WITHOUT LOOKING TACKY
The first thing you want to take into consideration when mixing prints is the scale, you want to make sure that you have two prints that are different sizes. You want to do either a large print bottom and small print top or verse versa. The reason is that you don't want to pair prints that are of the same size together because that would make your outfit too busy. So, make sure your patterns are different sizes, as long has you have different patterns, they won't clash with each other, the reason behind this is that your eyes are pulled first to the pattern with the biggest print and then continues onto the smaller print.
Let's look at some good examples of varying the size of your prints. In this example the wide strip on the top is bigger than the polka dot on the bottom, this is the perfect way to mix your pattern. When your patterns are both the same size your eyes don't know where to look first and that is when a print mix is becomes clashy.
In every outfit, there's supposed to be a focal point for the eye. You need to decide, do you want the skirt to be the focal point, or do you want the top to be the focal point, even your accessories can be the focal point too, that is, your scarfs, earrings, and handbags.
Same thing is applicable when you have three patterns in an outfit, the size of patterns should vary, you need to make sure you have a BIG, A MEDUIM AND A SMALL pattern.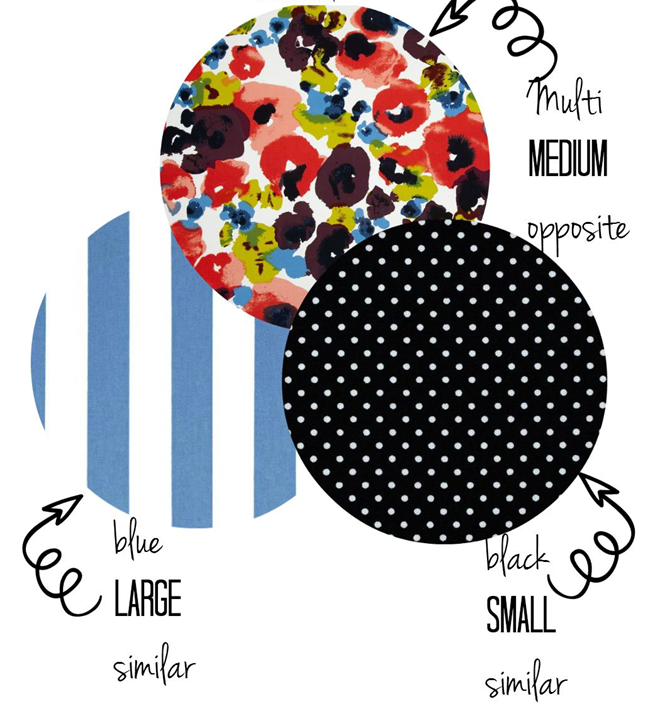 So here is an example of an outfit with three different patterns in it. And when you look at it, your eyes are first drawn to the stripe pattern on the skirt because it's the biggest and then the eye works its way up to the pattern on the jacket and finishes off on the polka dot because it's the smallest. So, make sure that you have three different sizes, when choosing three patterns and two different sizes when choosing two patterns
The second tip to mixing print is to choose two items that have the exact same print but in inverted colours. So, let's look at some examples, this is a polka dot with white on black and black on white they're two items that have the exact same print but in inverted colours and this is one of the simple ways to start mixing prints. Not only with polka dot it also works with stripes.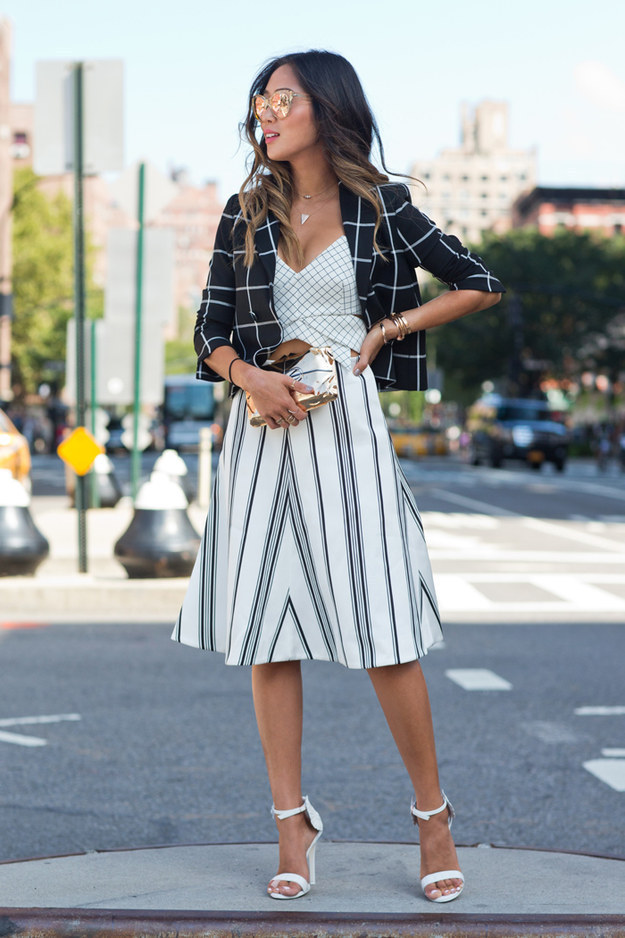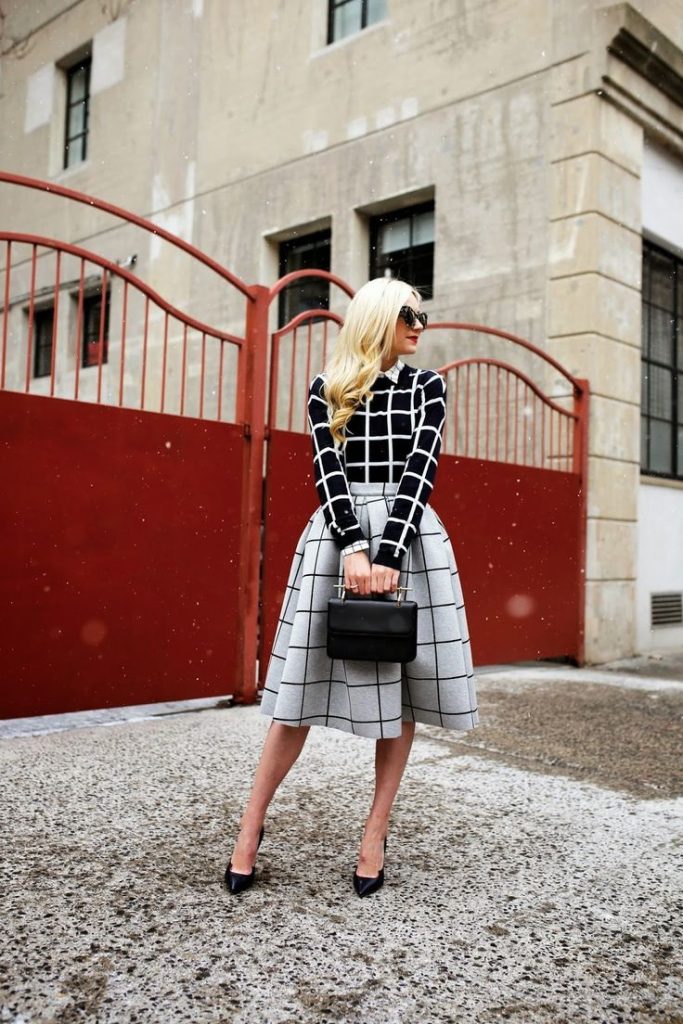 The third tip is to match at least one colour in your pattern when putting prints together, you want to make sure that the print has one common colour between them, at least one coordinating colour between the two patterns, this will help to give continuity to your outfit even though the patterns are different. Let's look at some examples. Here is a skirt with lots of colours in them a very busy skirt and look at this top its totally different from this skirt it has nothing to do with what is going on in the skirt, as long as you have one colour in common that's all you need to create harmony and make it look more cohesive when paired together, same thing is applicable to others.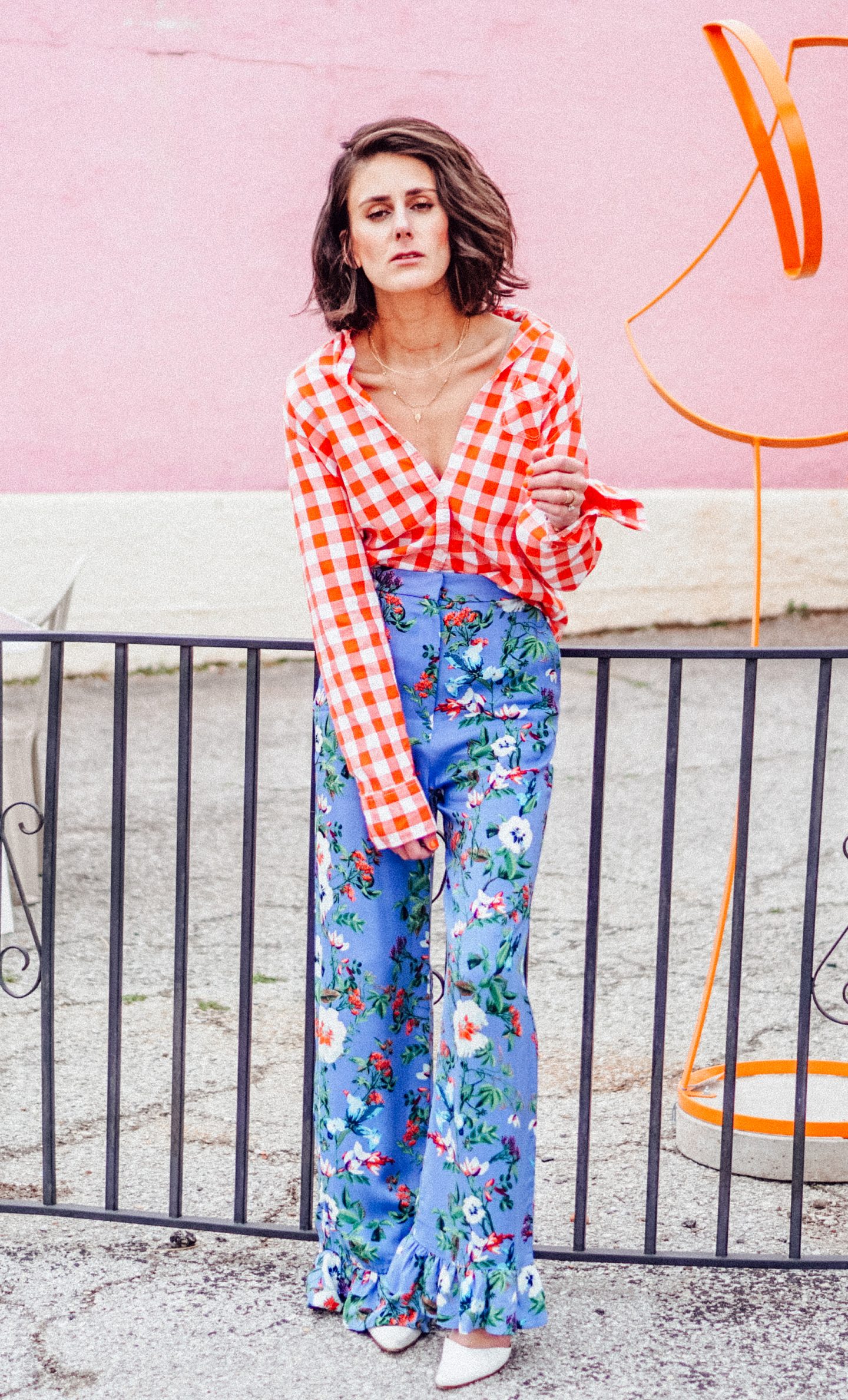 Another way to mix print, for tip No 4. if you want to challenge yourself, try to mix three different prints together, this is hard to do because you we need to have three different sizes, big, medium, and small instead of just big and little. So, whichever pattern you are choosing your main pattern should have colour elements that match, again having the third pattern as a neutral stripe or polka dot is always safe and the best. And to lessen the impact of the three patterns use solid colour pieces. In this outfit, I have a patterned top, a patterned jacket, and a patterned skirt with a solid handbag and shoe to lessen the impact.
The fifth tip to mixing print is to try floral with floral, this is a bit tricky, so you must be very careful when doing this, and this is where you have to think through the sizes of the print and how the colours work together.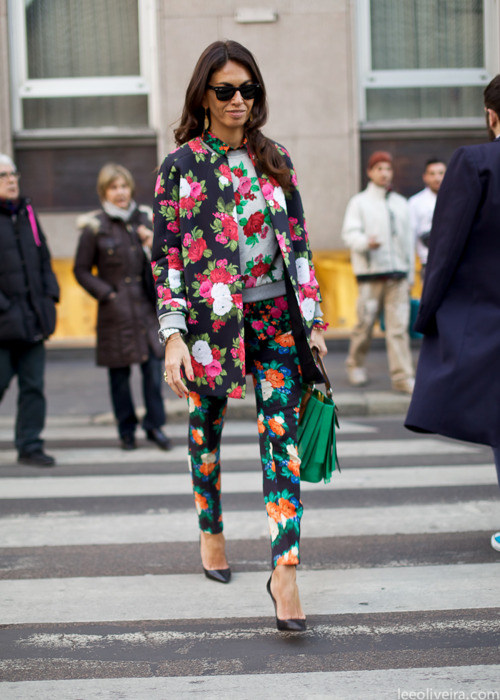 Also, there are certain prints that are neutral prints, and they go with everything, these prints are stripes, polka dots and leopard, if you have a polka dot, stripes and leopard these prints can be mixed with anything, these are prints and pattern you can put with any other print or pattern and its going to look beautiful.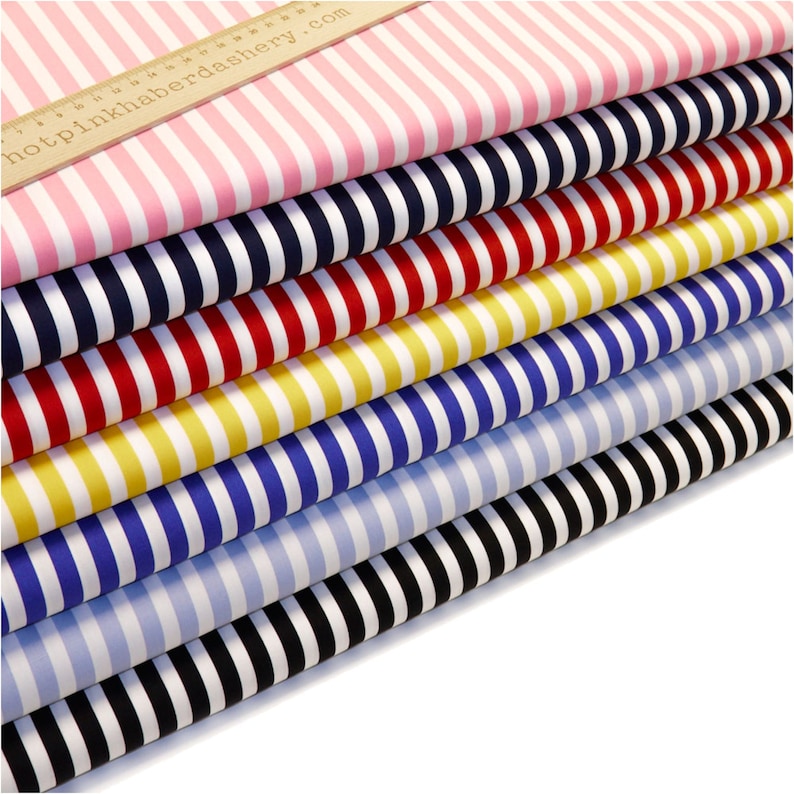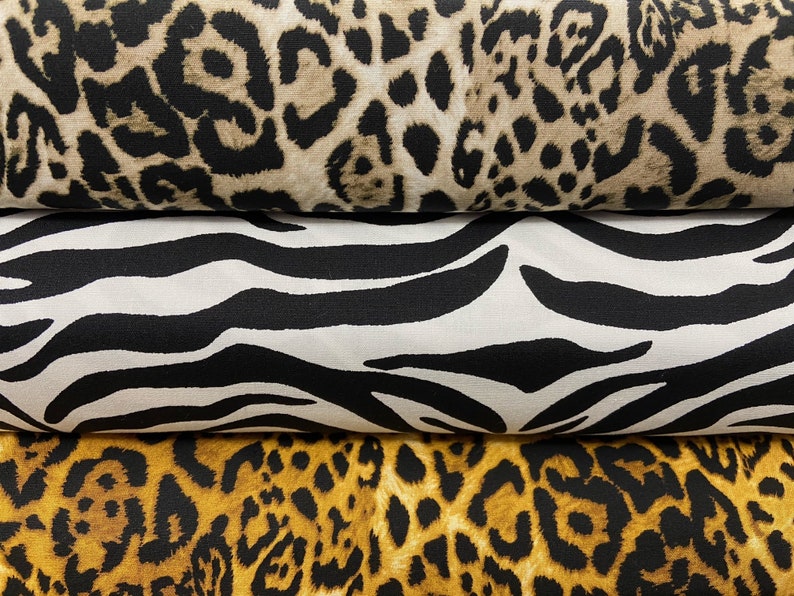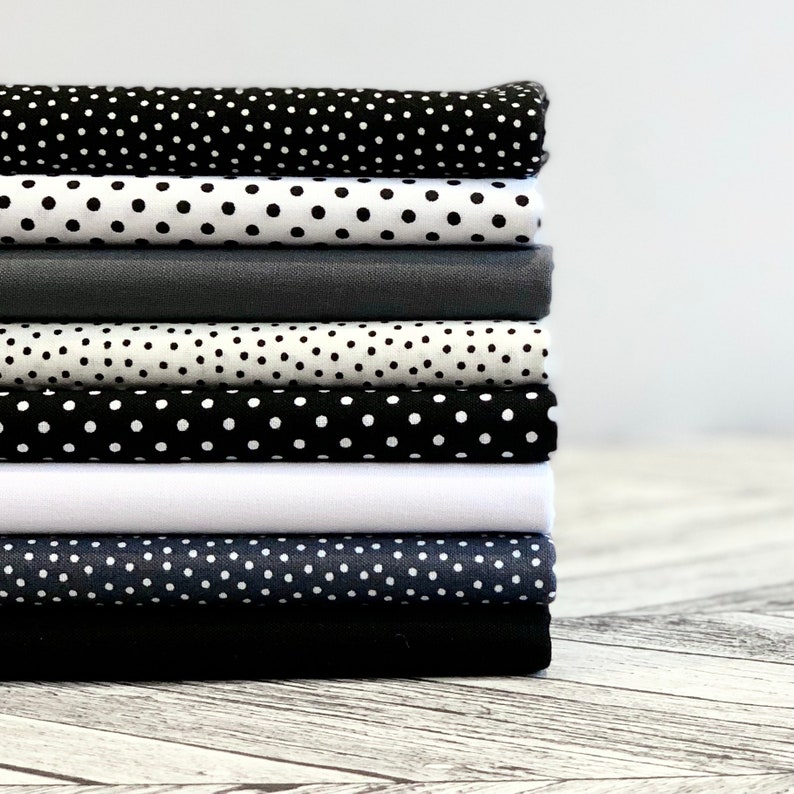 And the last tip is for you to know that every pattern falls into a category of being either BUSY and COMPLEX or CLEAN and SIMPLE, when in doubt follow one of these two formulas when mixing patterns and you can't go wrong with it.  So, it's either you mix SIMPLE and COMPLEX or SIMPLE and SIMPLE.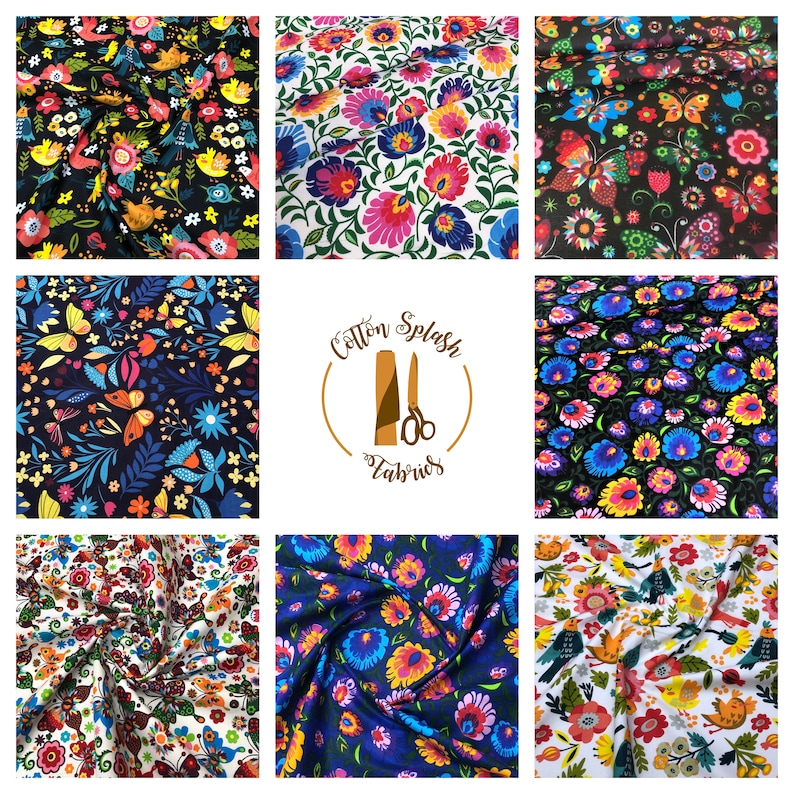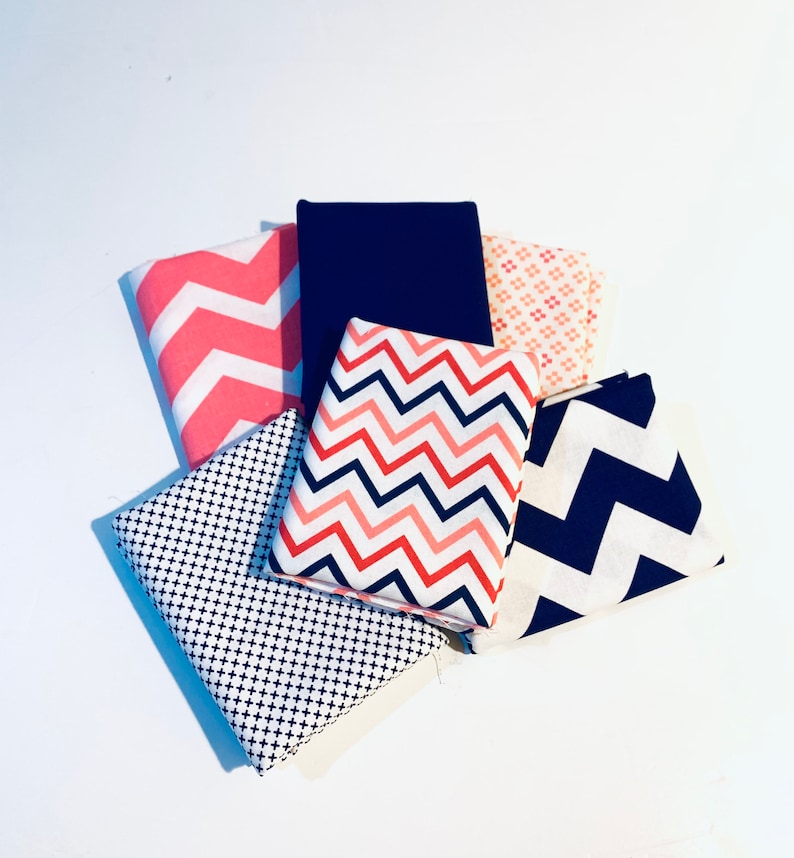 So here is an example of simple polka dot top and a complex floral bottom, the polka dot is subtle and simple while the floral bottom is complex. So, make sure that one pattern is simple, and the other is loud.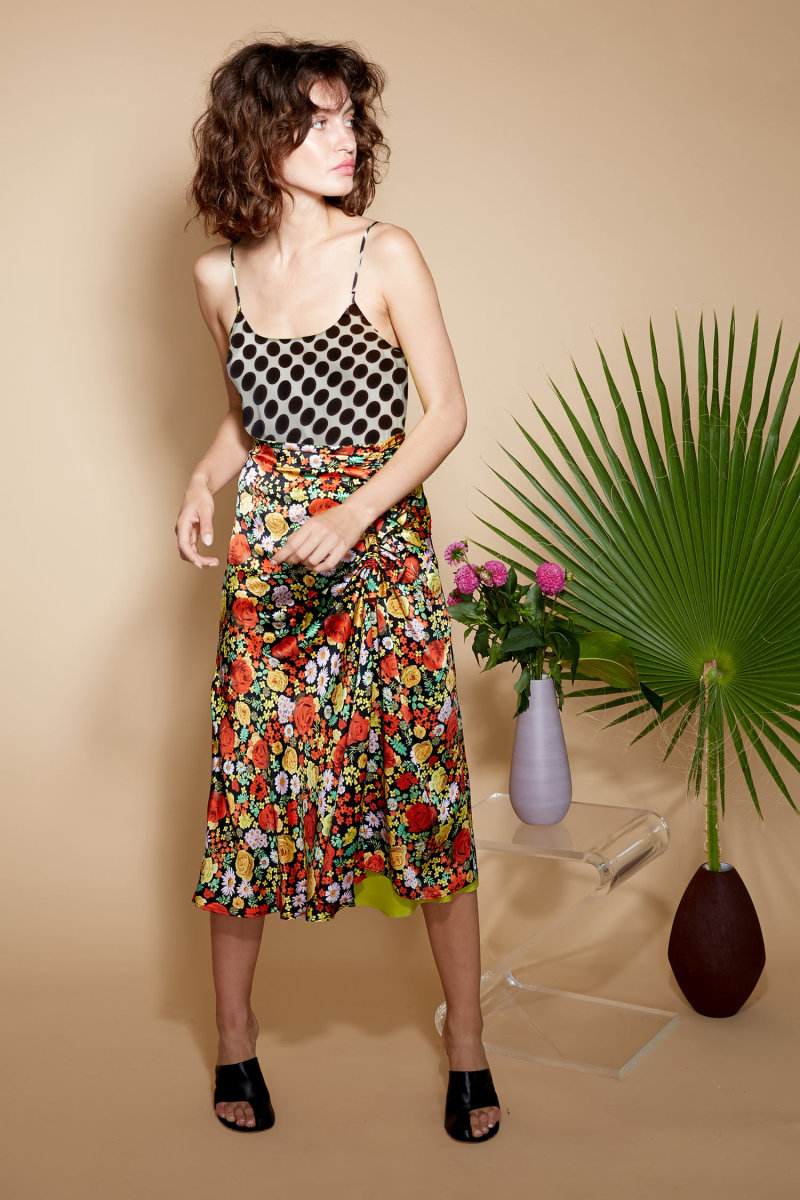 And here is another good example where I paired a simple stripe shirt and a simple polka dot bottom, they are both subtle and simple. And this is where you should start from if you're new in mixing patterns
That's all I have today on pattern mixing, and always have it at the back of your mind that in the word of pattern mixing, think of stripe as a neutral, with their clean lines and simple pattern, they can be mixed with just about anything, stripes are a must have and they are patterns that everyone should have in their wardrobe.
I hope you found these tips helpful. Do you have different ways of mixing your patterns? Please share them in the comment below.
Thanks