HOW TO DRESS A LARGE BUST AND HOW TO DOWNPLAY IT
The saying 'if you've got it, flaunt 'it' is cute. But sometimes you just want to wear something that flatters you. Yes, we're talking about your bust. Hi ladies, how are you all doing? Today we are talking about large bust. Dressing for a large bust and looking modest can be near impossible if you don't know what you are doing. Having big boobs may seem like a blessing, but many busty women will tell you that it also comes with its cons. Not only do they have to worry about their tops fitting, but they also have to make sure that they'll keep their boobs in place and secure throughout the day, and not be totally revealing.
Today we will look at some ways on how you can dress when you have a large bust and how you can downplay it.
Let's have a little think. Do you want to emphasize your boobs, or do you want to hide them? This is everyday question for large-chested women. The truth is that there are solutions for both, and you can switch from one to the other depending on your mood or your event. Also, you can make your bust look smaller or bigger depending on the clothing you wear. So here are the fashion tips and tricks on how to downplay your large bust
Tip No 1: Get yourself the right bra, this is very important.  You can't build a castle without a good foundation.  Same goes with bras.  Not only will you feel more comfortable and supported – your clothes will look better. When your bra fits properly, your clothes will fit properly. And it's best to go for a bra that will keep your boobs in place without boosting your cup size any further. No push up bras or anything that will increase the size of your bust.
Tip No 2: Wear the right top. The top you choose to wear can go a long way to minimising your bust, so whatever top you choose to wear always think about colours, patterns, or cuts that will de- emphasize the size of your breast. It's important to take the neckline into consideration, and the best way to downplay your bust is wearing a V neck top or dress. Although you don't want it too low or show any cleavage. Otherwise, it will have the opposite effect, even a slight v-neckline will work. If a V-neckline is a little too low, then wear a cami underneath for a bit of coverage. With the v-neckline, the eye is drawn to the open area on your chest above your actual bust. Wrap top is perfect if you want to downplay your bust, but you have to be very careful because there are some with a deep V-neck, and that is a no for you.
Also, try scoop necks, sweetheart necks or boat necks for a nice open look, it allows you show off skin around your collarbone without dipping too low. The most important thing is to make sure that your necklines is not plugging too deep because that would certainly put the spotlight right on your boobs.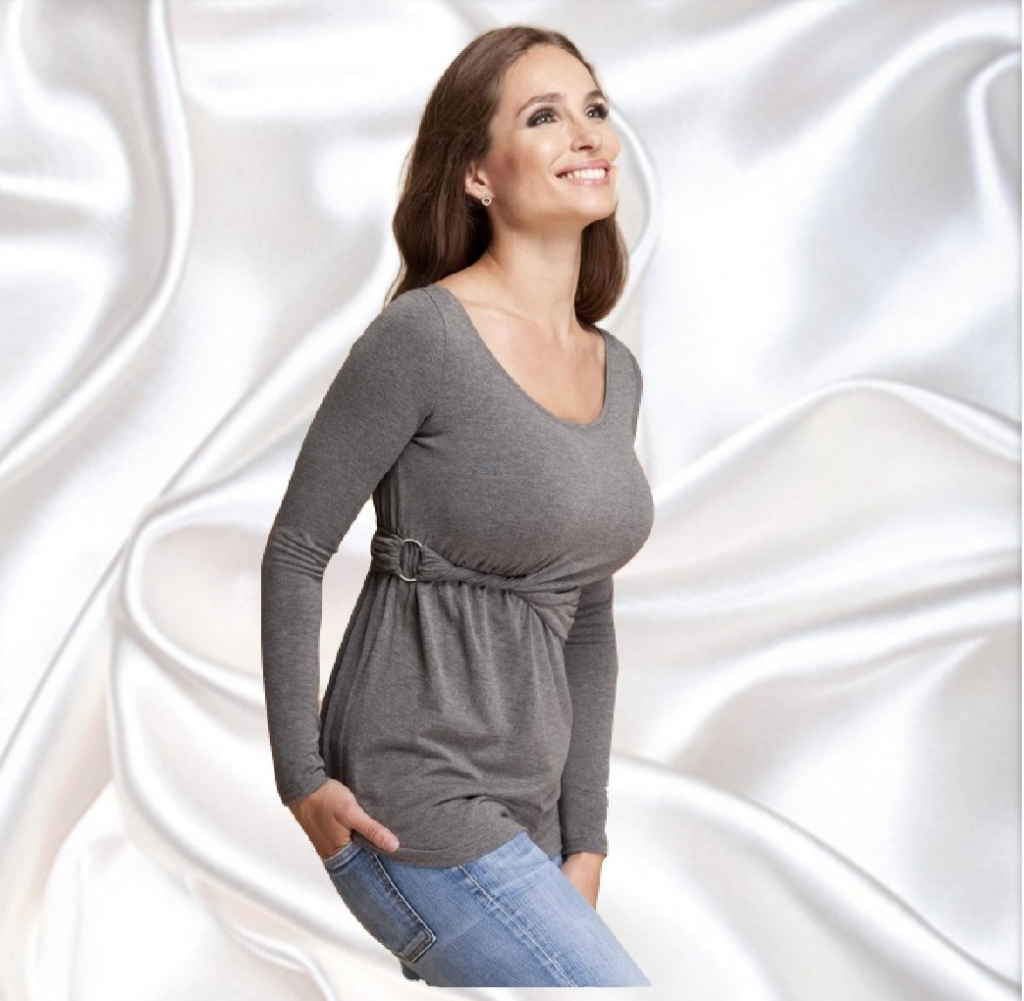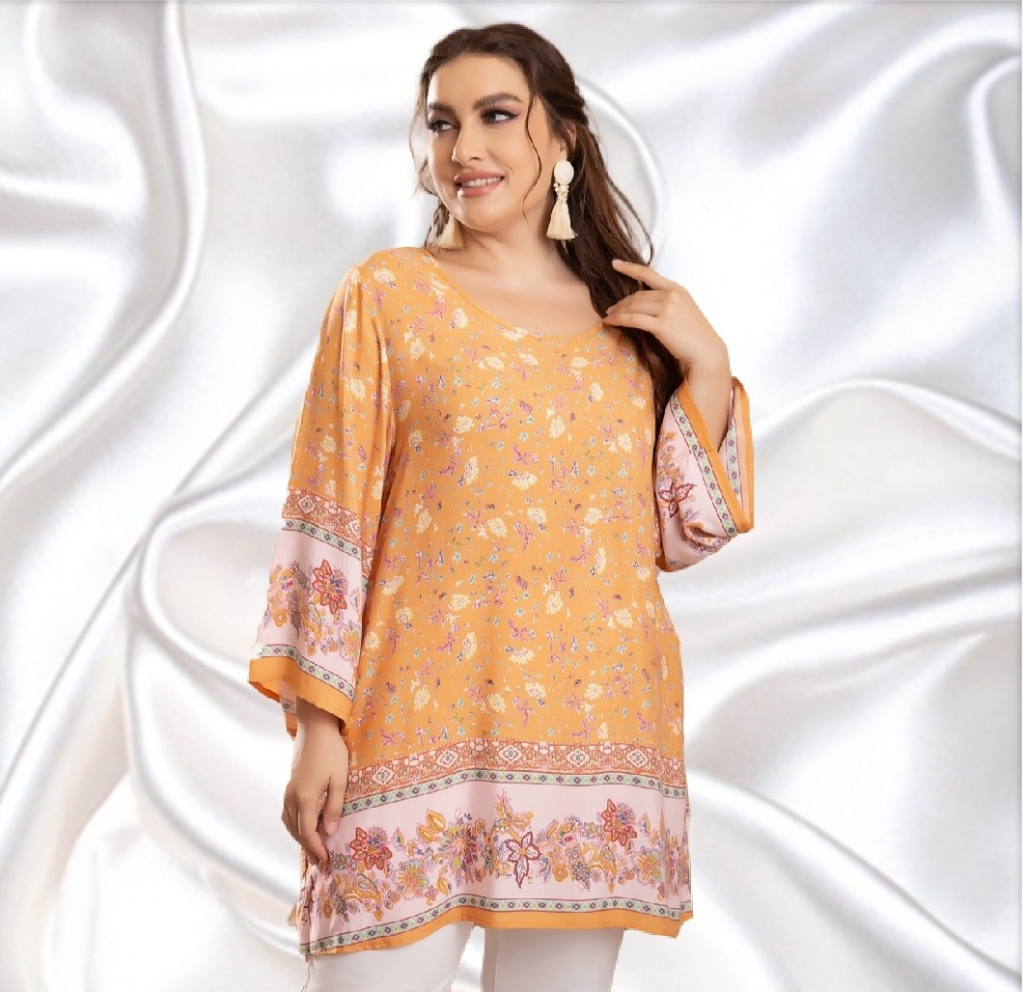 Also, A square-necked top can be one of the most flattering choices for you if you have a larger chest. The neckline draws the attention to your décolletage and away from your bust.
Tip No 3: Show some skin, If you're trying to downplay a large bust, show some skin somewhere else; your arms, your legs, or your neck. One reason why a V-neck works is because you're telling the eye where to look instead of them automatically looking at your bust. So, when I say show some skin, I don't mean anything scandalous or provocative. There are different ways to show some skin: Try a sleeveless V-neck top and show your entire shoulder and arm. Or you can wear the normal regular t-shirt sleeve and show most of your arm or you can go for a short or skirt and show some leg, also, you can wear a V-neck or scoop neck top and show your neck and upper chest. There are so many ways to show some skin in other to downplay your large bust.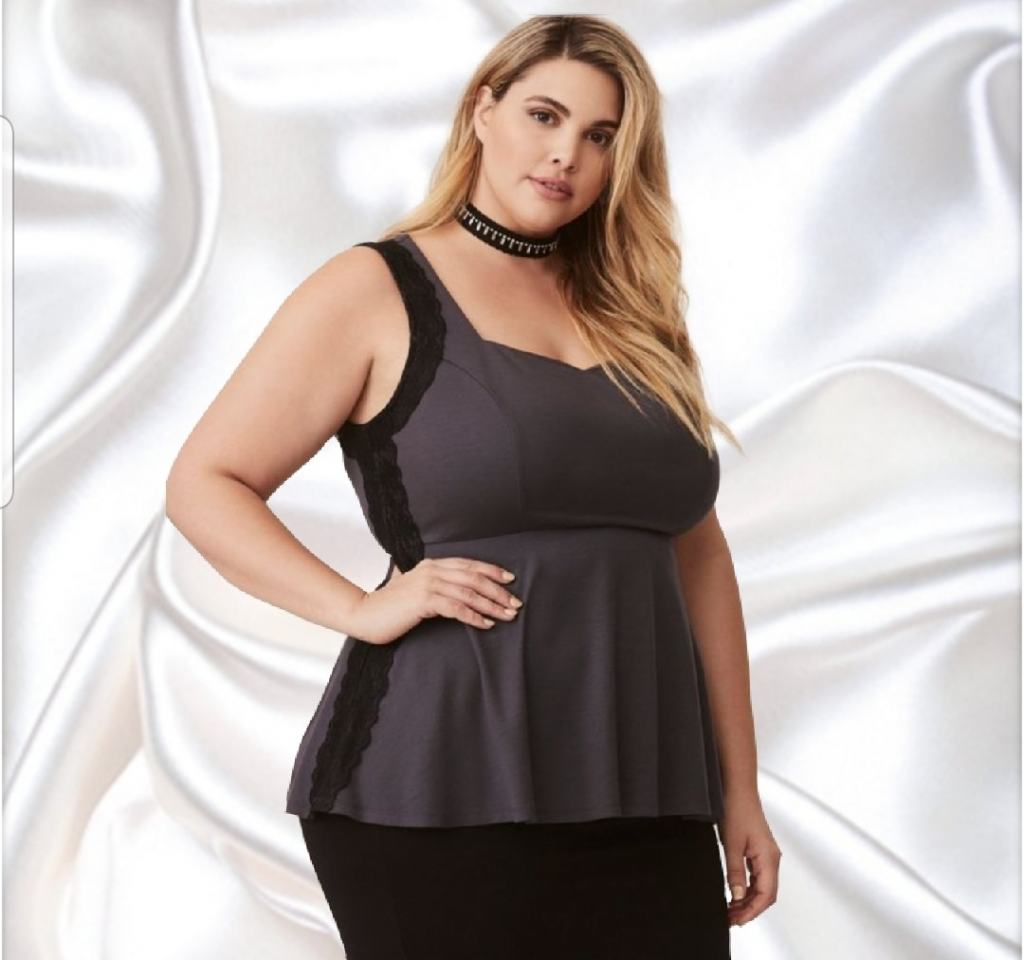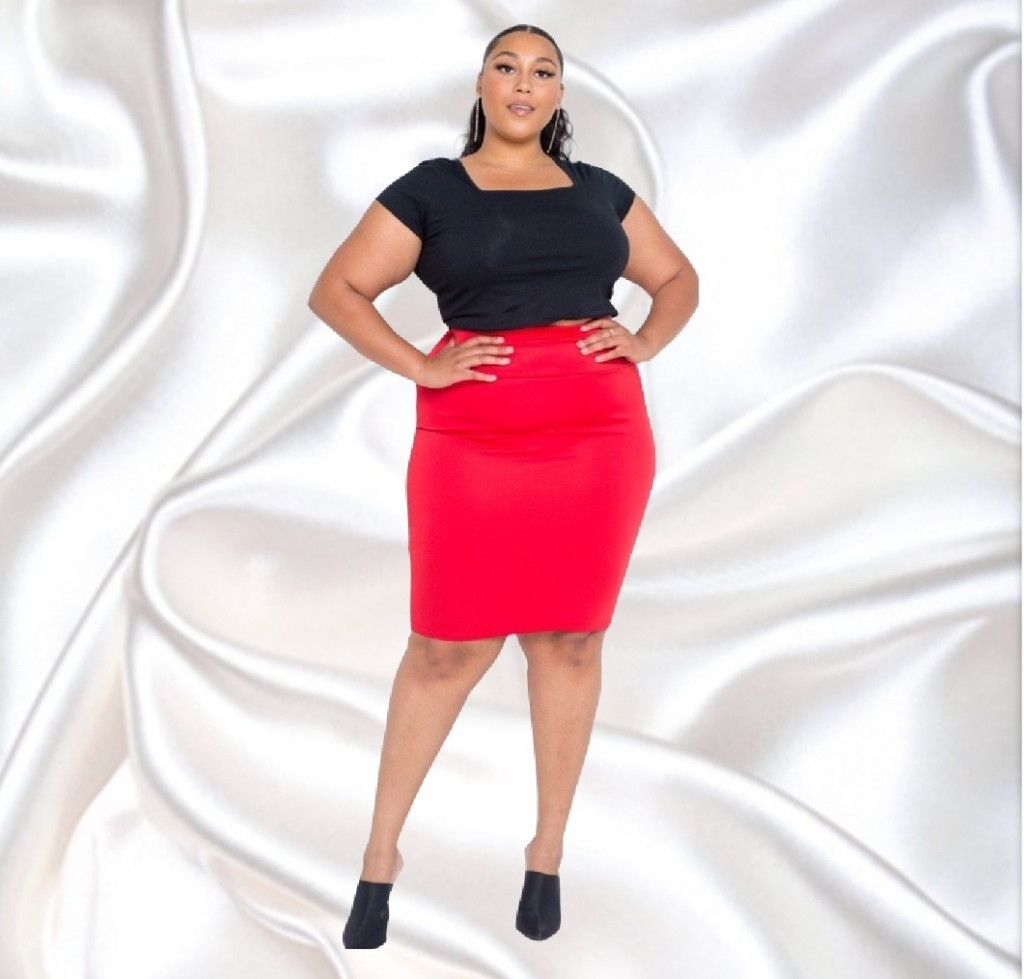 Tip No 4: wear darker colours. We've all heard the saying that black looks good on everyone, and this is true especially for women with big boobs. You can pair your black with almost anything. When dressing a big bust, consider choosing darker colours as opposed to lighter ones. Wearing solid, dark coloured pieces will slim the look of your body as also minimize the impact of your breast
On the other hand, light colours can draw attention to the bust. So, if you're a busty beauty who prefers to hide your bust reach for styles with darker solid shades on top and bolder colours on the bottom, like Black, charcoal, navy, brown, burgundy, plum and olive are great colours to underplay your upper half. You can go for a dark V-neck top pair it up with a bright skirt and eye-catching shoes or bright accessories to give your outfit a touch of glamour
Another good tip is the concept of Wearing Single Breasted Jacket. A single-breasted jacket can make you look more streamlined while a double-breasted blazer can make you look wider, and it add more volume to the bust area and makes you look heavier, so when shopping for jacket avoid high necklines, double breasted, and patch pocket styles that draw the eye up, and Be mindful of the button placement on jackets when shopping for blazer
Tip No 6: Pick the Right Type of Sleeve and strap. You may not think this, but the length of the sleeve and strap of your outfit can make all the difference when it comes to the appearance of your breasts. So, try and opt for pieces with wider straps and long sleeves. This will balance out your bust without making your outfit look vulgar.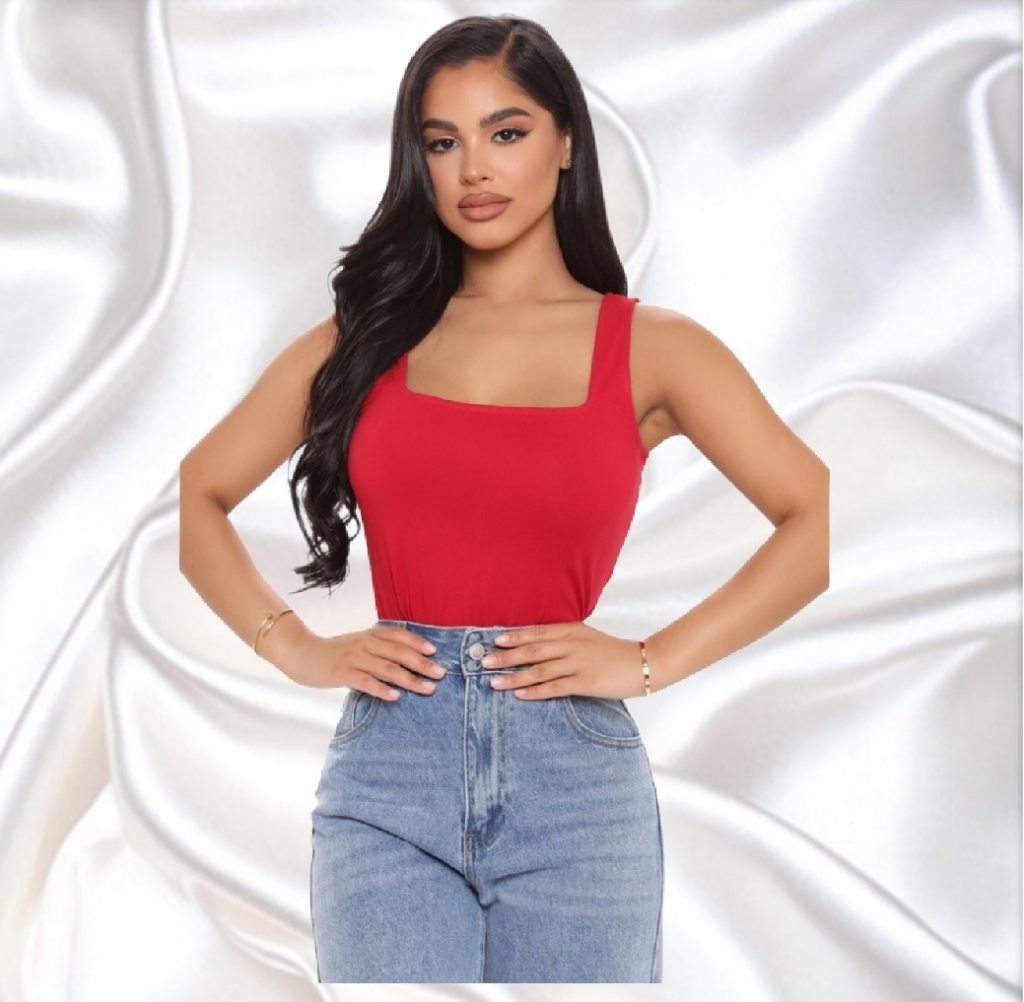 Having skinny straps on your bra or top won't give your bust the support it needs and may end up digging into you uncomfortably. Avoid thin strapped dresses and tops that will only exaggerate the appearance of your bust.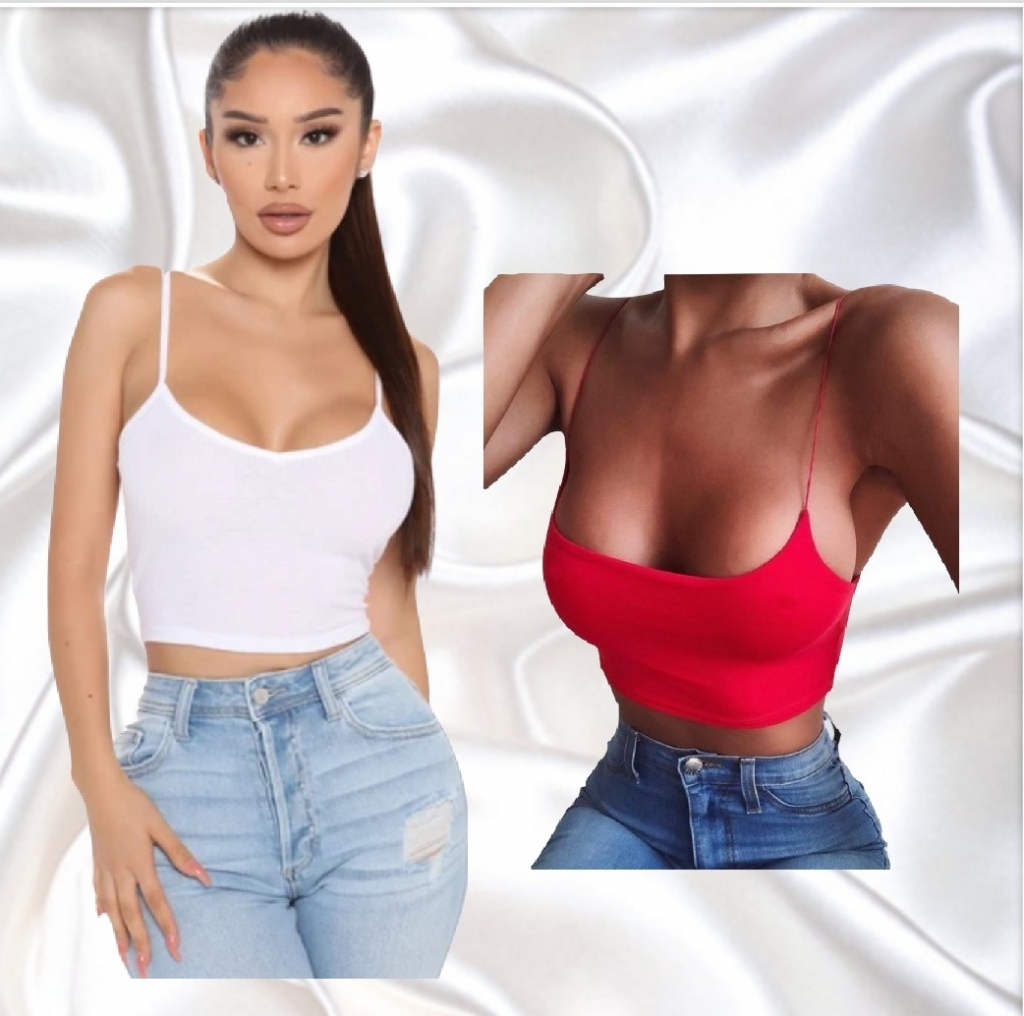 However, if you do want to go for the sleeveless look, opt for thicker straps, you can wear three quarter sleeves too, this will help to proportion your body frame in such a way that your upper body appears less heavy.
Tip No 7: Avoid Adding Extra Volume to Your Chest. When you are looking to minimize your bust, the last thing you want to do is pile on extra details to the front of your top. If a top has pockets, consider how the positioning of the pockets contributes to the volume of your chest. Pocket flaps right on your chest will definitely make it extra voluminous.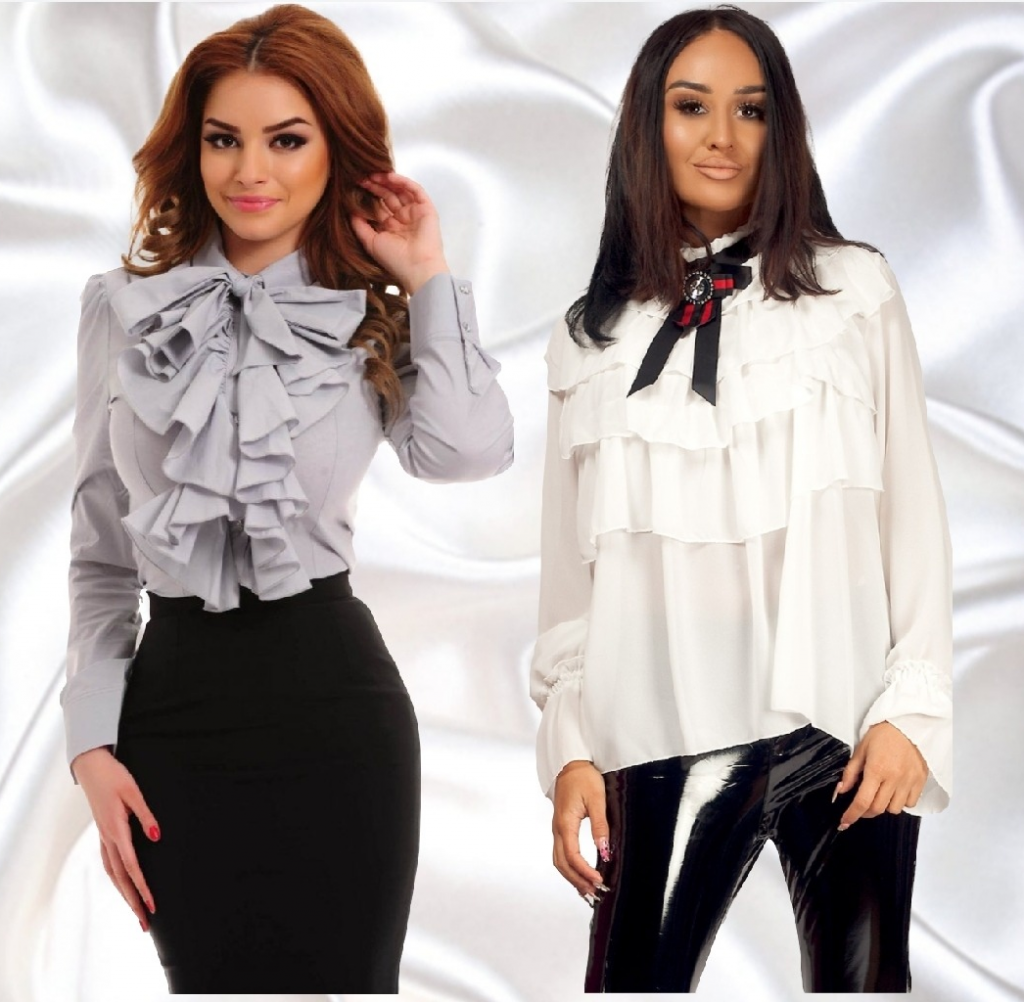 Cowl necks have beautiful drape but that drape is a lot of extra fabric stretched across your front. Ruffles, big pleats, folds, bows and buttons all fall in the category of building the size of your chest and drawing the eye to that spot. So, avoid embellishment around the chest area.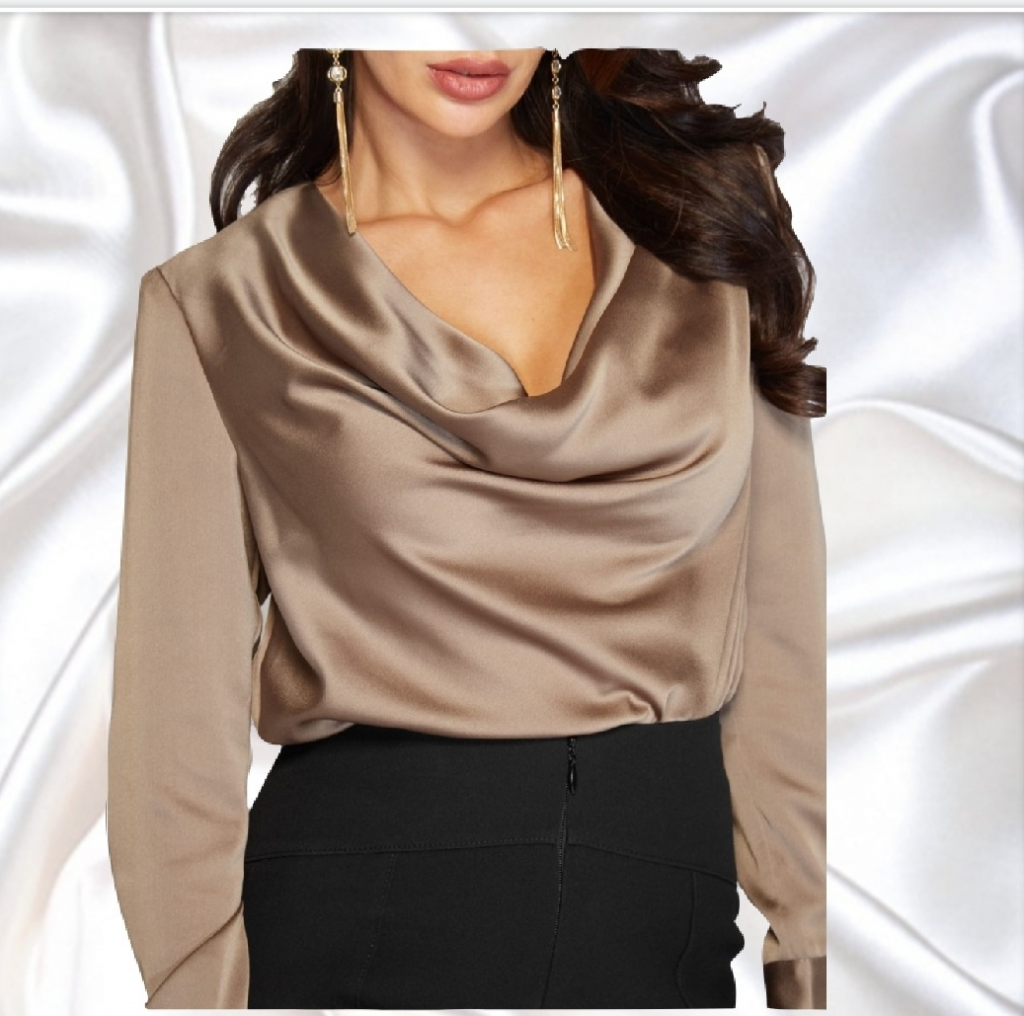 Tip No 8: Avoid trying to cover up your bust. Women with large bust often try to cover up the parts they don't like, but this actually makes it look bigger. Rather than wearing big baggy tops to cover your bust, select clothing that gives you shape and fits your bust. Yes I know, finding these items can seem like mission impossible. So, rather than resorting to wearing a bigger size that is close to your bust, select a blouse or jacket that fits your waist and wear it open, with a cami or top underneath it. This draws the eye down the body rather than across, creating a slim-line look.
Tip No 9: Choose the Right Fabric. Certain fabrics can draw more attention to your bust. Fabrics like Chunky knit, velvet and satin can emphasize your bust and even make it appear bigger. Any satin glossy fabric that reflects light will emphasise the size of your boobs.
So, if you want to draw attention away from the bust, opt for softer fabrics that can stretch and mould your curves. Look out for structured fabric that Is fitted throughout and holds everything in place. This includes fabric such as matt finished silk, cashmere and cotton.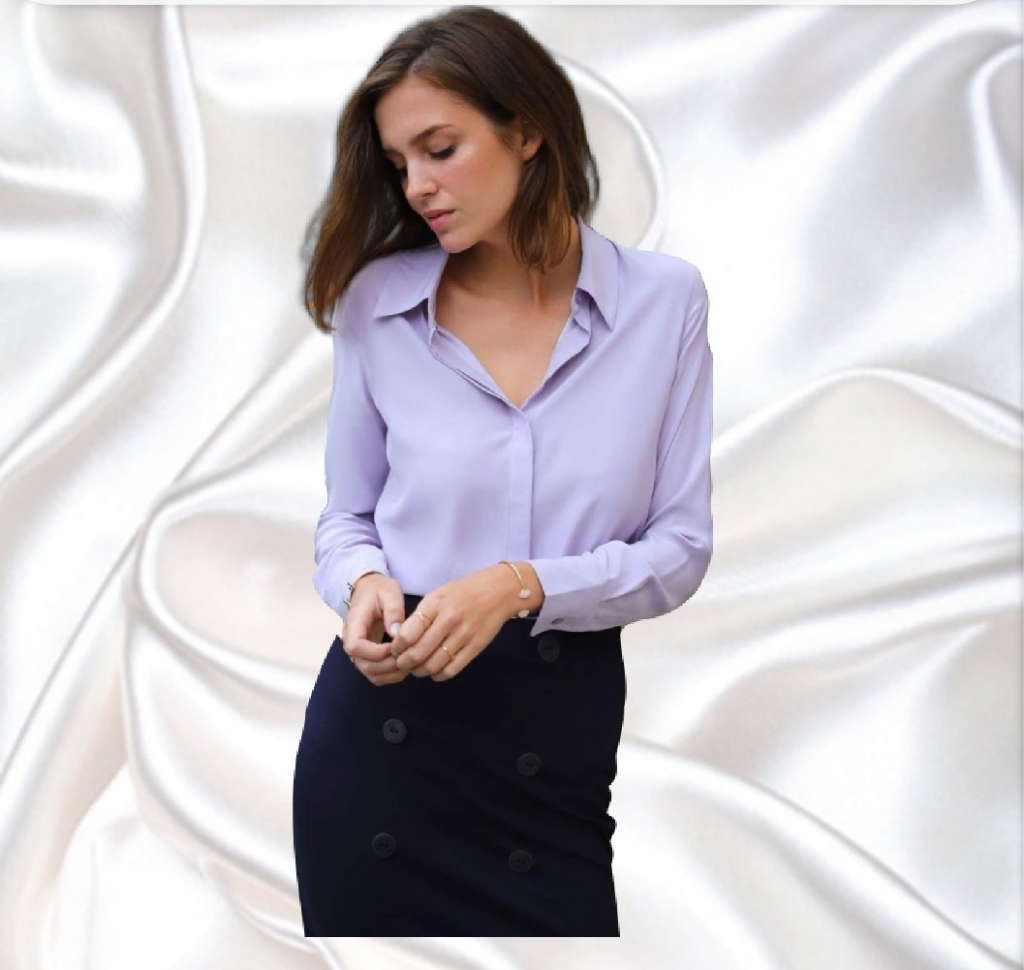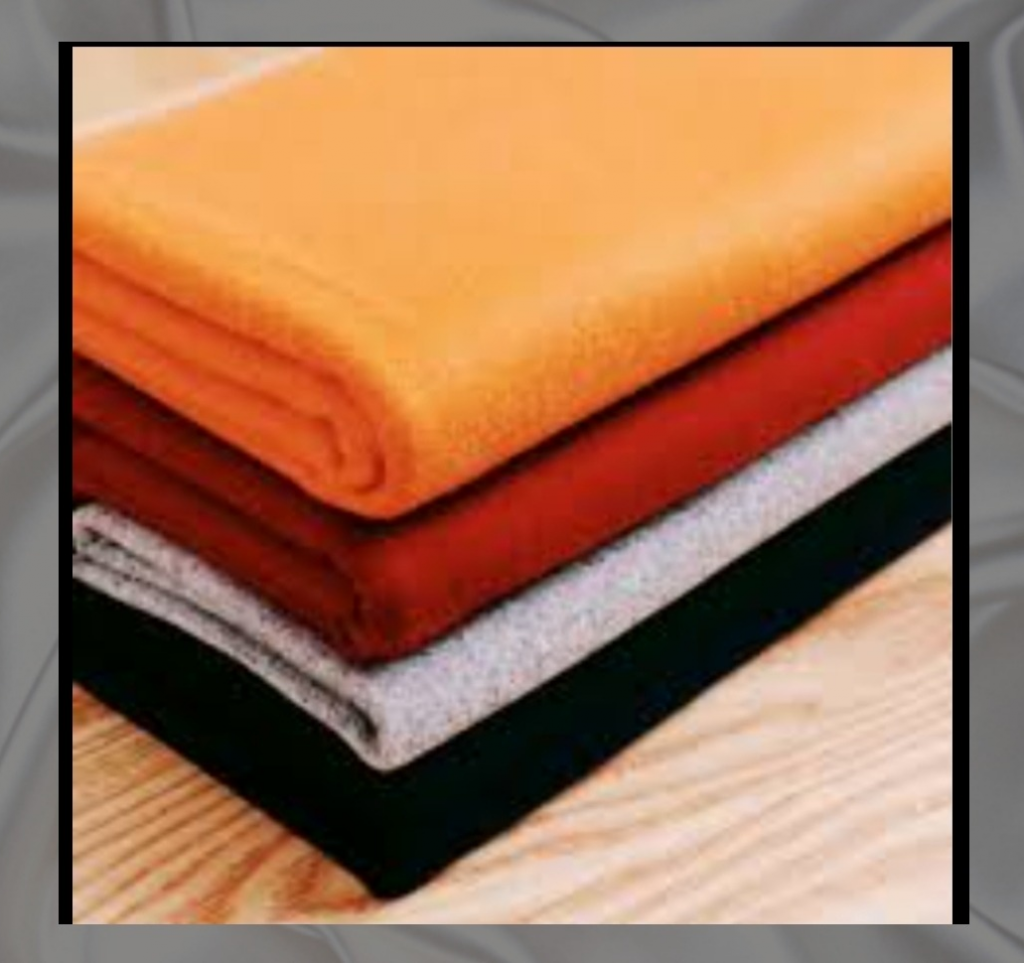 Tip No 10: Wear a Statement Necklace. Draw attention away from your bust by using a statement necklace as a focal point. This will draw attention to the necklace rather than your chest. However, make sure the necklace is a short length and sits just below your collar bone.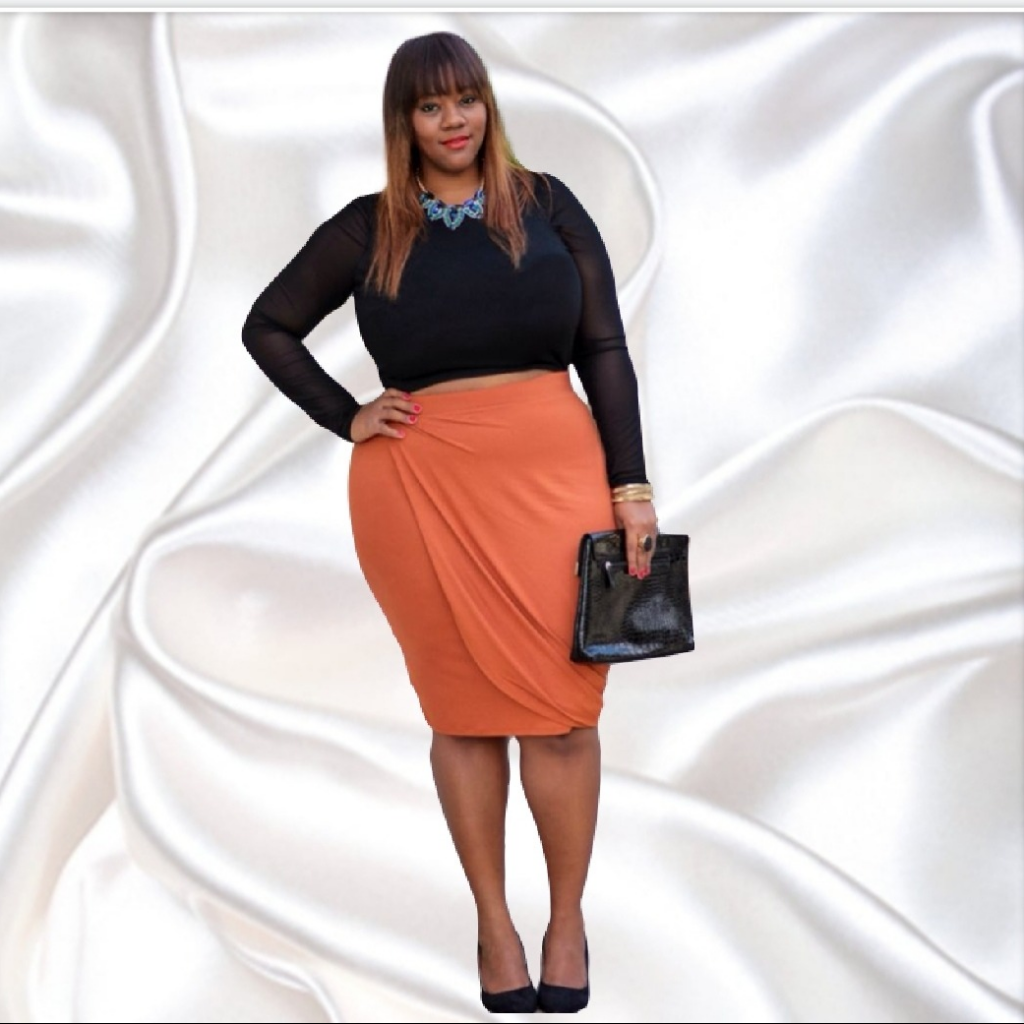 If a necklace is too long, it can sit awkwardly over a large bust and shift more attention towards it. shorter chains or collars are the best to go as they are short enough that it will not draw the eye downward to your chest. Opt for large necklaces, the reason is that if you place something small next to something big, the bigger thing will just appear bigger. On the other hand, if you choose a big statement necklace, your bust will appear smaller. So, Ladies put those small necklaces away and opt for more of a statement piece for the ultimate wow factor. Other accessories can work well too! You could also direct attention away from your bust by having a different focal point like a nice belt on your hip or a hat.
Tip no 11: Wear Peplum Tops. A peplum top may not necessarily downplay your bust, but it can make you look more balanced. Look out for a peplum that starts fairly low down for a more flattering effect.
Tip No 12: buy shirts that fit, never wear shirts that gape at your bust. If you can't find any that fit you, go for knitted tops instead. Alternatively, buy your shirts to fit your bust and have the rest taken in by your tailor.
Tip No 13: Define your waist, one of the tricky things about dressing if you have a large bust is that you can look larger than you really are if your top drapes from your chest, avoid baggy tops or Ill-fitting clothes, tops should be fitted and show a clear waist definition.
Tip No 14: Create a focal point, Big boobs are a focal point in themselves. So you want to embrace shoulder detail, cap sleeves, and shoulder pads. shoulder details can help to draw attention away from the bust and up. Avoid Lower Armholes Like Dolman Sleeves or Batwings. The eye should be drawn upwards. Also, wear wide collars top to draw the eye upward and away from your bust, again you want to divert the eye elsewhere.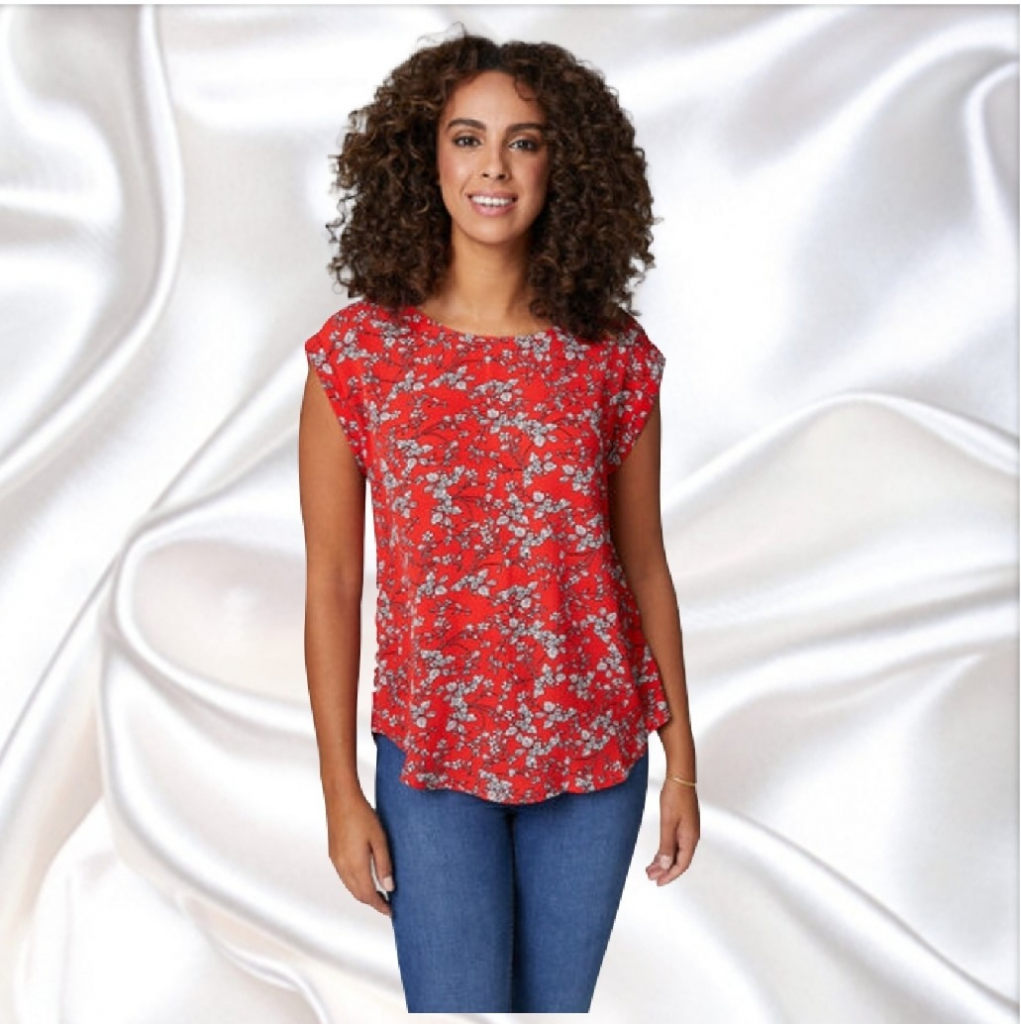 Tip No 15: on how to downplay your bust is wearing tops with small prints. As you can see prints is good at distracting and can take attention away from your bust, by pairing the right print with an excellent fit your bust will not be the feature of your outfit.
Now that you have a few tips to try out, I hope you go out and rock your large bust! The point of all these tips is definitely not to hide your bust. The point is to dress in a way that flatter your body and most importantly makes you feel good.
Have a wonderful day!