HOW TO CHOOSE THE BEST NECKLINE FOR YOUR FACE SHAPE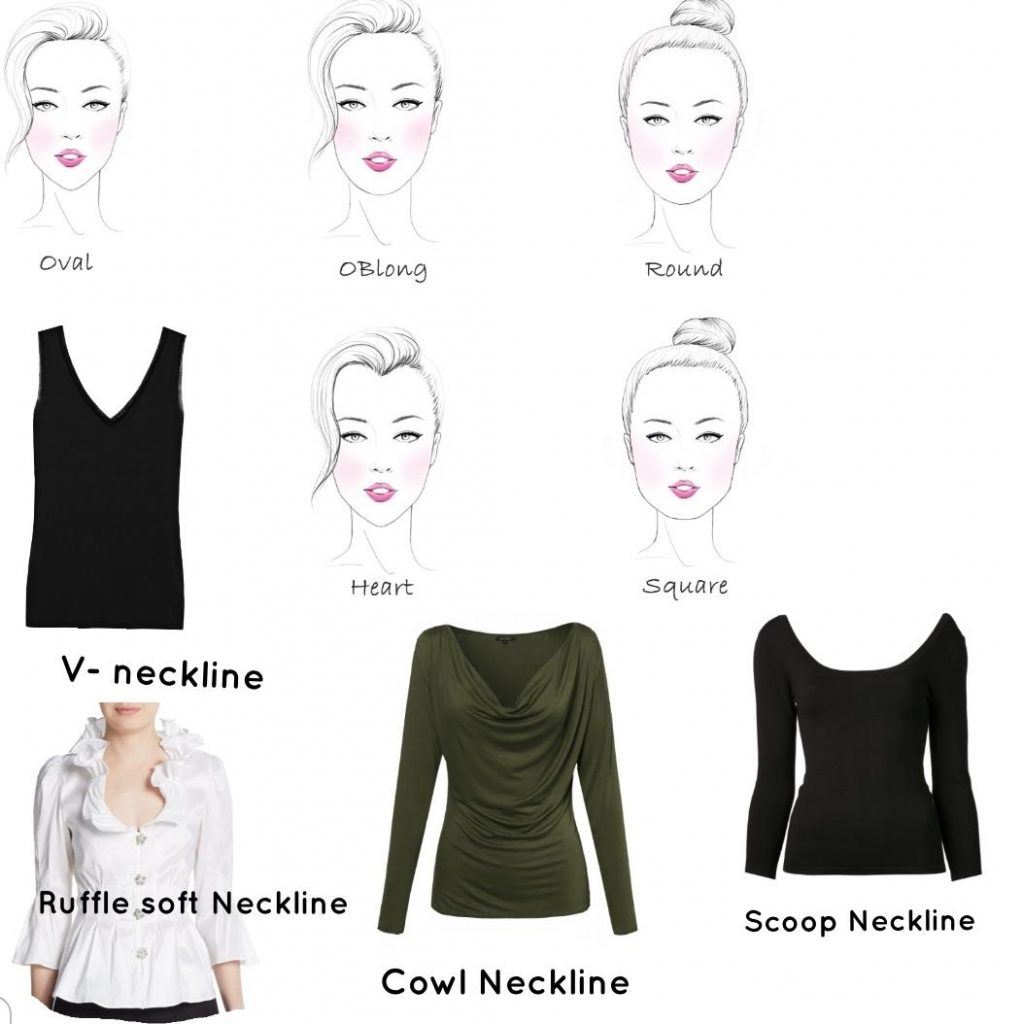 OVAL FACE SHAPE
The oval face shape is the most common face shape and the easiest, if you have this face shape you don't have to worry much about the right neckline to wear, you can wear about any type of neckline, it also goes with a scoop neckline and a V neckline.
TRIANGLE FACE SHAPE
With this type of face shape all you have to do is to fill out the jaw line down to the corner, creating a frame to the bottom of your face and not the upper part of your face. Go for a neckline with soft lines, this creates frame to the face and neck.
ROUND FACE SHAPE
The round face shape should avoid wearing tight neckline and round neckline close to the face, rather a V neckline creates length to the face, also you can try wearing an off shoulder neckline with strong V shape necklace that drops down, this takes the eyes of the individual to the beautiful necklace.
SQUARE FACE SHAPE
Avoid wearing a tight neckline and horizontal line close to the face, to flatter your jawline wear a heart shape and a soft cowl necklines.
OBLONG FACE SHAPE
If you have an oblong face shape, wear a neckline with strong horizontal lines, to balance out the length of the face. Scarfs, hairstyles and Jewelries can be used to correct necklines
Yeah, that reminds me of a beautiful friend of mine that said to me, it doesn't really matter choosing a neckline for my face shape, i just buy what i like and that is it…
I just hmmmm….
Do you agree?
Share your thoughts in the comments below