9 TOP TIPS FOR PETITE, FOR ALL BODY TYPES 5'4'' UNDER
Shop in the petite stores (and at speciality stores that offer petite lengths in trousers/pants, specifically). The proportions have been worked out for you. Shortening things alone doesn't work. Details like pockets, buttons and pants rises never end up in the perfect places.
When you pick prints or patterns, search for vertically structured, smaller scaled designs in high contrast for instance, rather than oversized. Wear your prints on the top to draw the eye upward.
Avoid contrasting hues between your top and bottom. Monochromatic and tonal mixes are the most ideal approach to accomplish a solid, vertical line. Add interest to monochromatic combination with various textures and fabrics, you are much better wearing one colour from head to toe. Two colours may be worn as long as the proportions are ⅔ to ⅓.
Look for details that create vertical lines on the body for example, single breasted jacket, horizontal lines will shorten or widen the appearance of your body.
Do not wear long (ankle length) skirts, you will appear shorter, instead opt for above the knee to knee length that taper subtly at the hemline. With longer skirts keep your sandals or shoes smooth. Pointed ones are more lengthening than rounded toes.
The right shoe and heel shape and height is critical for petite women of all sizes. Go for styles with a low vamp, meaning the vamp of your shoe is where the shoe ends at the top or front of your foot! Low vamp shoes end or cut across the top of your foot near the toes.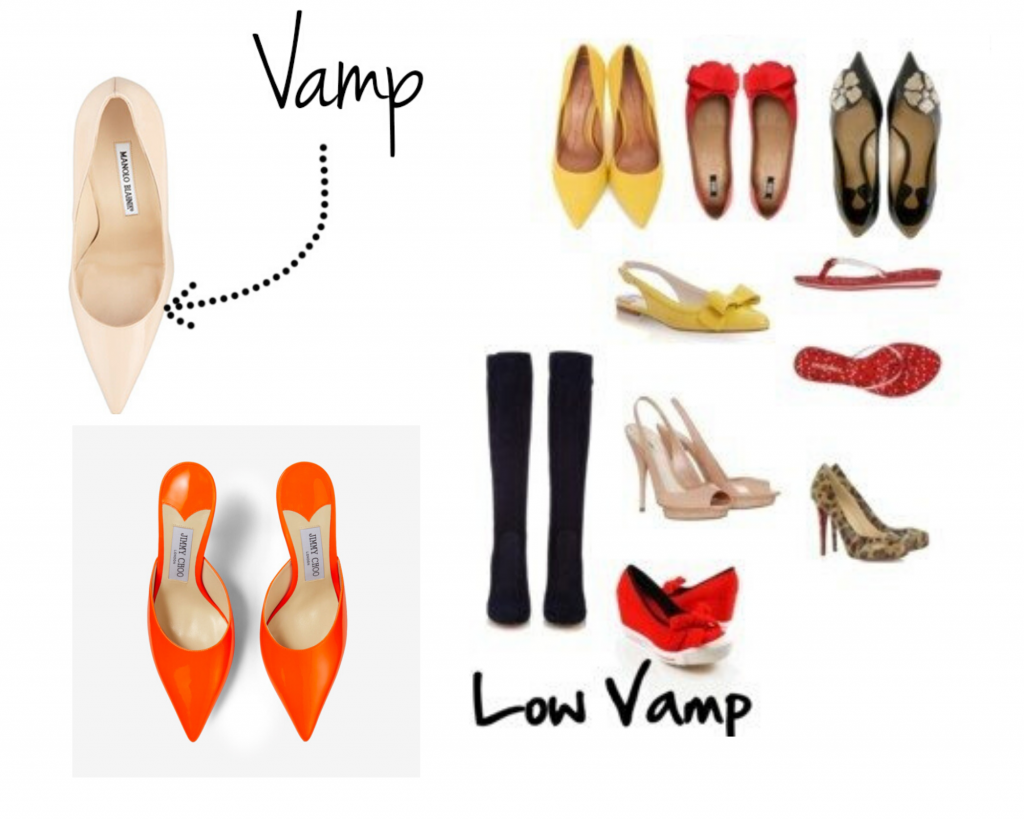 Avoid wearing a chunky rubber platform bottoms on any shoe. You'll look potted. Achieve that boost in height with a sculpted heel or a sleek of wedge that will proportionately elongate the line of your leg.
Best not to wear too much volume, as it will swamp you.
You should wear smaller accessories.
What would you add as the #10 top tip for petite, for all body types 5'4" under?
Let me know in the comments below!