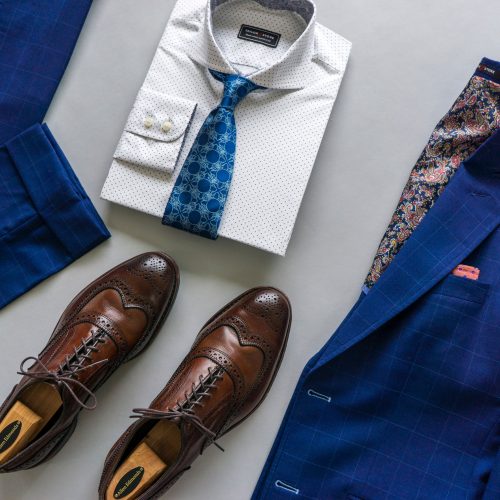 Online Colour Analysis (Men)
A colour analysis will identify the colours that make the most of your natural colouring, making you look fit and healthy. In fact, once a man understands his colour direction its very easy for him to always look his best. At the same time, he will save TIME and Money!
During your consultation, we will identify your best colours for both casual and business wear and how to combine them to best effect. You'll discover your most flattering colours for suits, ties, shirts, trousers and more.
Also you'll learn:
which palette of colours suits you best and why
which neutral colours are your staples – these will often form the bedrock of your wardrobe
which accent colours are particularly good for you
how to mix your colours to create flattering combinations
Online Colour Analysis using picture and it costs £140